Beautician Insurance
As a beautician working in a salon or on the road and regularly interacting with customers, you need adequate insurance protection to safe guard your company. We can help secure your beauty business from legal claims, theft and criminal damage.
You can rely on us to provide comprehensive insurance to beauticians including: hairdressers, nail technicians and make-up artists. This will protect your livelihood in case an unfortunate accident occurs with a client or employee and they decide to seek damages from you.
Get your free quote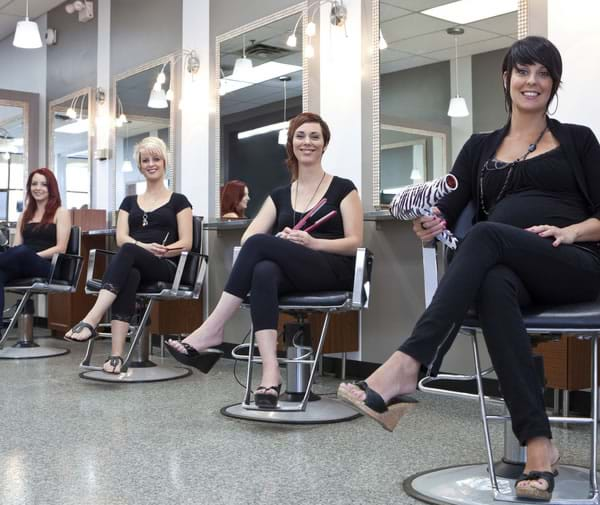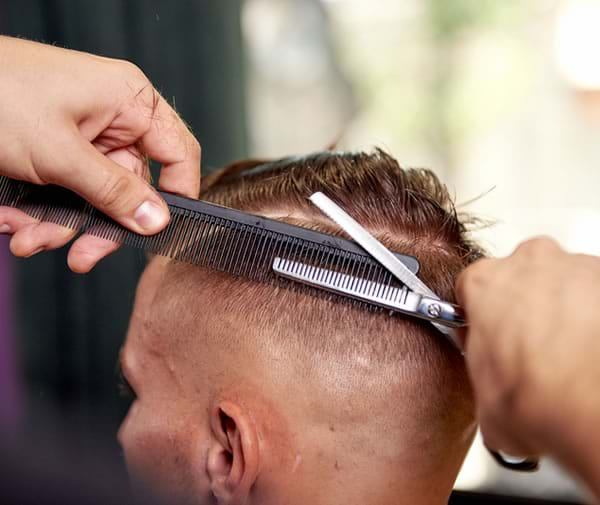 Complete
Beauty

Insurance
Compare insurance quotes
As a business insurance broker with 30 years insurance in Greater Manchester, we are able to compare cover from our panel of leading UK insurers. This allows us to provide affordable quotes with the correct level of cover to beauticians for: hairdresser insurance, salon insurance and nail technician insurance.
Types of cover
Our beautician insurance policies will protect your business with adequate cover for:
Public & employers liability
Buildings / contents
Business interruption
Goods in Transit
Stock / products
Why B&M Insurance?
Excellent service over 30 years
Compare leading UK insurers
Trusted by over 3,000 customers
Tailored quotes to your

specific

needs
Comprehensive levels of cover
Professional team

based

in Manchester
Comprehensive Beautician Insurance
If you work in the beauty industry and, for example, you run a small salon, provide mobile hairdressing as a service or work as a self-employed manicurist, it's important that you are backed with adequate cover in case the unforeseen happens.
Public Liability Insurance
Dealing with clients on a regular basis can be a risky business. Legal claims made by clients after negligence by your business could leave your company in severe financial crisis. Thankfully with public liability insurance, if you cause injury whilst cutting a client's hair or damage their property with colouring products, you would be covered for the cost of the claim under your policy.
Our team can assist you with your PL insurance with up to £5 million in cover to properly protect your beautician business against legal fees resulting from third party claims.
Employers Liability Insurance
If you own a salon or barber shop and employ other hairdressers, stylists or cleaners, you will need employers liability cover as a legal requirement. This is in the event that an employee suffers an injury or illness whilst working for you and decides to make a claim for compensation. For example, a member of your staff could fall over hanging wires or suffer from a rash outbreak after applying a beauty product to your client.
Luckily, we can shield your company against the inherent risks of employing staff with cover up to £10 million for EL insurance.
Buildings Insurance
If you own the salon, shop or unit which your business trades from, we would recommend including buildings insurance cover in your policy. This will cover the cost of the damage to your premises under your policy in the event of a disaster such as a fire, flood, vandalism or any other unforeseen perils. Getting your business up and running again as quickly as possible.
Contents Insurance
As a beauty therapist who applies treatment from within a premises, it's likely that you will need contents cover to preserve workstations, mirrors, chairs and fittings in the event of fire, floods and criminal damage. It's important to get insured for the correct amount of contents cover in case you need to make a substantial claim from the insurance company.
If you are unsure of how much you will need to cover your contents, just ask our experienced team who will be happy to provide free advice.
Stock Insurance
Depending on whether you hold stock such as essential beauty products / styling equipment, we can tailor a policy to include stock cover against theft and damage to minimise the impact to your workflow. A successful insurance claim for stock will provide funds to cover the cost price of the items affected.
Additional Cover Options
Every business is different which is why we get to know your individual challenges. Our experience enables us to build a solid solution for you without having to pay for cover you do not need.
Treatment cover - With the nature of your job, you will be hands-on with your clients on a daily basis. This may involve providing a massage, manicure or hair removal which could potentially cause accidental personal injury or sickness. Treatment liability cover can protect beauty therapists against claims for compensation as a result of negligence or malpractice.
Business interruption - Severe bad weather, fires or extreme criminal damage could force you to close your company temporarily until the property or contents are restored. This would reduce the income your business would receive from your clients which is where this product would enable you to claim back any lost income.
Tools / equipment cover - You may own specialist hairdressing tools or nail technician equipment to aid with the service to your customers. If these tools or machines were lost, stolen or damaged, would you have the funds readily available to replace them without disruption to your business? If not, we can add additional cover to your policy hassle-free.
Goods in transit - If you transport beauty products, provide mobile haircuts or apply make-up to brides on their big day for example, you may need additional cover for items carried in your vehicle in case they are stole, lost or damaged.
Products liability - You may need products liability insurance if you sell items as part of your business (even if you do not manufacture them). This can include popular products such as: hair colouring, cleaning solution, acrylic nails, make up / brushes and other styling accessories. If a product that you sell causes injury, sickness or damage to third party assets then this product will cover you against claims for compensation.
Simply speak to our team about the risks your business may face and we'll be happy to help you achieve the correct protection for a price you can afford.
Business

Insurance Experts

91% Renewal Retention
We strive to build a strong relationship with our clients. Ensuring quick and informed responses - with no delays.

Invaluable Experience
Our team of 8 has over 138 years combined insurance expertise and are duly qualified to help you.

3,150 Live Policies
We insure firms with just one person right up to companies with 738 staff, 205 vehicles and a turnover of £120,000,000.

Tailored Package
Comprehensive insurance products tailored just for the needs of your business requirements.

Local Protection
As a local broker we can look after your business on a more personal basis. Pop in to see us or we can arrange to visit you.

Trusted UK Insurers
We present the most suitable policy based on the quality of cover after comparing up to 30 UK insurers.