Commercial And Industrial Insurance
Businesses that operate in the commercial and industrial sector require a comprehensive policy which is built around the unique challenges they face - to protect against unforeseen perils.
We have been helping businesses all over Greater Manchester get the most competitive policies for over 30 years. This includes factory units, manufacturers, engineers, warehouses, wholesalers and construction firms.
Irrespective of your trade, our combined policies are backed by leading UK insurers giving you confidence that you'll be supplied with a suitable policy for your unique business needs.
Get your free quote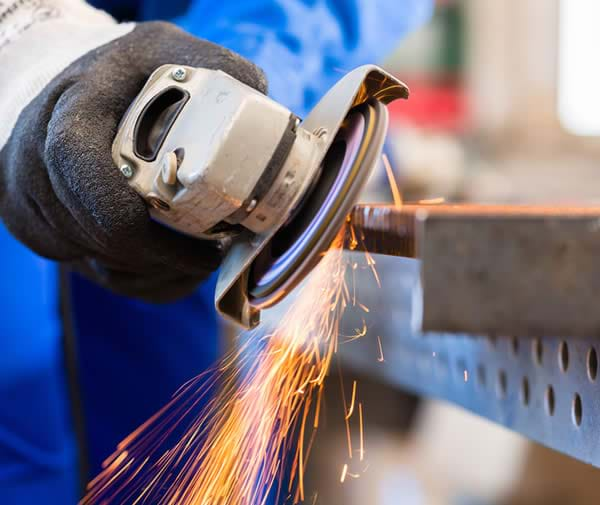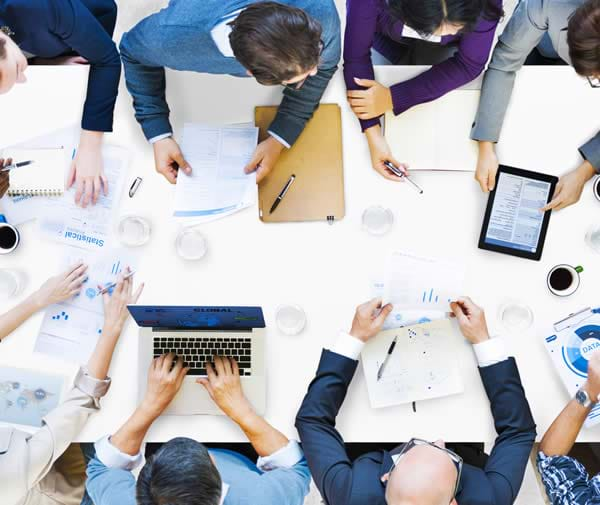 Industrial Business

Insurance
Compare Cover
for

-

All Trades

Commercial combined insurance for light or heavy industrial units, precision engineers and wholesalers, including: manufacturing trades, recycling & waste management, chemical plants, importing, exporting, care industry, fabrication and food processing. We make it hassle free & easy to compare policies from our panel of leading insurers.
Industrial Property Risks
Owning a business premises with machinery or plant equipment inherently adds risk, and lots of it. Combine your employees with other unexpected events from Mother Nature and you have a recipe for disaster if you are not prepared with the right level of protection. A disaster could be financially crippling for any business.
Why B&M Insurance?
Excellent service over 30 years
Compare leading UK insurers
Trusted by over 3,000 customers
Tailored quotes to your

specific

needs
Comprehensive levels of cover
Professional team

based

in Manchester
Insurance for Commercial & Industrial Businesses
Helping Local Businesses Since 1990
Knowing what insurance you need can be complicated, that is why our team of experts are here to listen to your individual needs and tailor protection directly for you. Your business is unique and complex, but insuring it does not have to be. Contact us on 0161 763 8222 to find out what we can do for you, or alternatively read through the individual cover options available.
"Top team. Been using B&M for over 15 years!! Always professional and polite. The team have a good knowledge and understanding of my requirements making the process swift and easy. Keep up the good work guys!!"
As a commercial enterprise owner, any machinery, buildings and vehicles you own are important and worth protecting with a comprehensive policy tailored for you. Our team will guide you step-by-step and explain all the options available to you to ensure you have the right level of cover. We have been helping business owners with excellent cover since 1990, protecting against unforeseen consequences.
Employers' Liability Insurance
If you are, for example, running manufacturing processes or operate from a warehouse then it is likely you have employees. It is a legal requirement that you have employers' liability insurance when employing staff, otherwise you could be fined heavily by the Health & Safety Executive if you do not hold a valid policy. The compulsory insurance act 1969 ensures that you have a minimum level of insurance to cover the cost of claims from employees should they fall ill or become injured as a result of working for you.
We can build cover into your policy for employers' liability up to £10 million in order to abide by the law and shield your company against legal claims brought forward by your employees.
"An efficient and professional service. It was a pleasure to be able to get through quickly on the phone without having endless recorded messages and lengthy musical delays. Our requirements were understood immediately and the quotation saved us a great deal of money. We highly recommend B & M and its proprietor Kevan Haughton."
Public Liability Insurance
If you have visitors that you do not employ who are not contractors attending your premises, you should include public liability insurance in your policy. This will cover you against compensation claims made by members of the public should they fall ill or become injured whilst on your premises. You can take out a combined liability policy lowering your premiums and providing cover against compensation claims made from both your employees and the public.
We can provide cover up to £5 million and above for public liability insurance depending on your requirements. This will shield your company against third party claims for injury or property damage.
Working Off-Site
There may be the need to do work "off-site", away from your normal operating premises with the potential risk of being in a busy public area. If any of your business operations will be away from your normal base of operations, we can tailor a commercial combined policy that not only covers your main premises for public liability, but any work you do away.
"We have dealt with B&M Insurance for many years now and would have no hesitation in recommending them. Their service is always professional, prompt and they are a pleasure to deal with."
Additional Cover Options
Depending on your business needs, we can tailor additional cover specific to your requirements and arrange a visit to your premises to fully understand the risks you face.
Buildings insurance
Stock / contents
Business interruption
Money insurance
Distribution (goods in transit)
Plant / tools
Professional indemnity
Legal expenses
Protection For Various Trades
We can provide business insurance under a single commercial combined policy for a wide variety of different businesses including (but not limited to):
Light manufacturing processes
Precision engineers
General light engineering
Fabrication and assembly
Double glazing manufacture
Light wholesalers
Bathroom furniture
Electrical goods
Ceramics and glassware
DIY wholesalers
Builders/decorators merchants
Machinery manufacturers
Food or drink manufacturers
Dental equipment manufacturers
Electrical appliance manufacturing
Hand held power tool repairers
Plastics manufacturing
Injection moulding
Plastic fabrication
Injection/power press
Wood manufacturing
Wooden furniture manufacture
Fencing manufacture
General woodwork/carpentry
Clothing and textile industry
Clothing manufacture
Curtain and blind manufacture
Textile wholesalers
Woollen goods manufacturing
"Started the day in trepidation about sorting 2 different types of home insurance out. After struggling with websites of other providers - and being offered expensive premiums, I am delighted to have found B&M Insurance with the chance to talk issues and details through and receive clear explanations of terms used from a real human being! Dan Fay was brilliant! He rang back several times to clarify points and found me two excellent products at the best rates of the day! Thank you very much Dan."
We can also provide insurance for high risk trades that have exposure to asbestos such as: mobile phone manufacturing, clinical trials, tobacco production and animal research risks.
Business

Insurance Experts

91% Renewal Retention
We strive to build a strong relationship with our clients. Ensuring quick and informed responses - with no delays.

Invaluable Experience
Our team of 8 has over 138 years combined insurance expertise and are duly qualified to help you.

3,150 Live Policies
We insure firms with just one person right up to companies with 738 staff, 205 vehicles and a turnover of £120,000,000.

Tailored Package
Comprehensive insurance products tailored just for the needs of your business requirements.

Local Protection
As a local broker we can look after your business on a more personal basis. Pop in to see us or we can arrange to visit you.

Trusted UK Insurers
We present the most suitable policy based on the quality of cover after comparing up to 30 UK insurers.