Specialist Commercial Vehicle Insurance
Not only is your business unique but your commercial vehicles are often moulded to best suit the service you provide to your customers. It's likely that you need a bespoke policy to cover your commercially modified vehicles that do not comply with standard requirements.
Whether your modified motors are non-road registered, for transportation, marketing or catering, we are confident that we can achieve suitable cover for you without breaking the bank. Our team are on hand to discuss the options available to safeguard your vehicles.
Get your free quote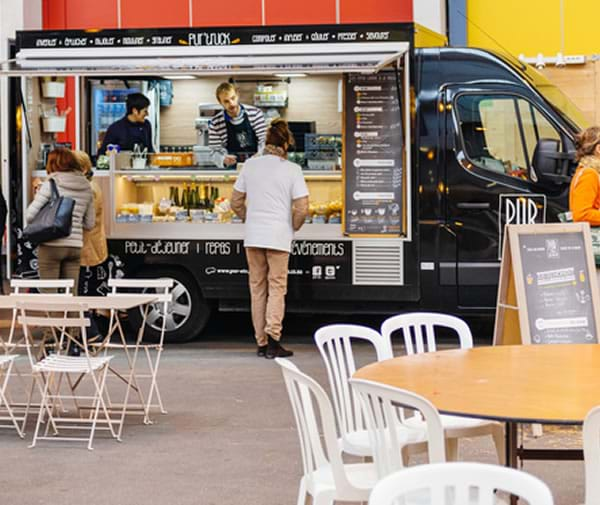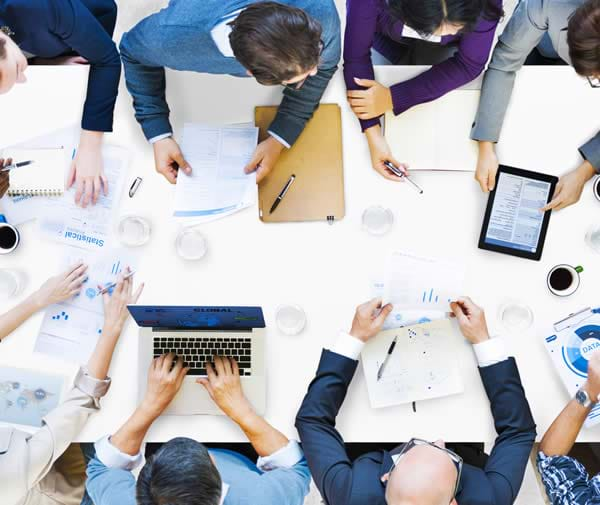 Non-Standard

Vehicle Insurance
Non-Standard Vehicles
A modified commercial vehicle can be anything diverse that has been converted from its original form or built for a specific purpose to help fulfill a business service. For example, a white line-marking road vehicle, digger or mobile cinema will be non-standard to be able to perform a certain set of required tasks.
Higher Risks Secured
Inherently, modified vehicles that have been built to serve a distinct purpose often need enhanced levels of cover over standard vehicles, especially if they are used to transport high risk items. Luckily, our insurers specialise in this area and look to place cover for all types of custom vehicles required for business use.
Why B&M Insurance?
Excellent service over 30 years
Compare leading UK insurers
Trusted by over 3,000 customers
Tailored quotes to your

specific

needs
Comprehensive levels of cover
Professional team

based

in Manchester
Specialist Commercial Vehicle Insurance Cover
What Is SCV Insurance?
SCV Insurance, short for specialist commercial vehicle insurance, can help to cover all types of weird and wonderful vehicles that are often non-standard and modified for a specific business use. From mobile classrooms, to ice cream trucks, road sweepers and diggers, finding cover for these fantastic vehicles is made easy with the help of our partnered insurers. Each particular obscure vehicle under this category will likely carry its own unique risks which need to be identified correctly on your commercial vehicle insurance policy.
Types of Specialist Vehicles
We are able to cover a large range of non-standard vehicles under a single commercial policy by collecting details of their individual risks and building a policy to suit. Our trusted insurers specialise in these wonderful vehicles and try to place cover the best they can at an affordable price:
Catering - mobile barista vehicles, modified vans for outside catering and ice cream vans.
Non-road registered - forklift trucks, display use only, mobile high pressure washers, yard use only, diggers and cranes.
Specialist types - volumetric mixers, mobile animal grooming, road sweepers, white line-marking and camera vehicles.
Marketing - exhibition, retail and education coach, commercial vehicle conversions, mobile media centres, mobile cinemas, mobile offices and classrooms.
Emergency services - Private ambulances, doctors emergency light vehicles and funeral transit.
Driver tuition - Non-standard driving instructor vehicles including buses, coaches, tractors and trucks.
Specialist - High risk loads including asbestos-carrying, gunpowder-carrying vehicles and fireworks / pyrotechnics.
"I have used b&m for 10 years now for my fleet of 40 private hire vehicles and for all my business insurance, I find them to be totally committed to ensuring that they deal with you with your needs within minutes and find them to be very reasonable and helpful. Keep up the good work Kev and team. Mike Hare"
Comprehensive Vehicle Appetite
Our insurers have a strong appetite for commercially modified vehicles and other vehicles used in the transportation sector which means they will consider a vast array of risks including: bespoke builds, vehicles at any weight, hazardous goods and all types of drivers. Due to their expertise in this area, we are able to place cover for a mixed bag of vehicles tailored to all types of trades.
Any vehicle weight
Modified vehicles
5 vehicles on 1 policy
EU use considered
Salvage retention
£5m TP property damage
Hazardous goods
Drivers aged 25 - 75
"I've just recently joined B&M as I had previously been with the same company for past few years, they were very friendly and efficient, B&M blew any recent quotes (fleet insurance) I had out of the water, I won't be going anywhere else! Thank you"
Non-Standard Replacement Vehicles
If the unthinkable happens and your modified commercial vehicle is involved in an accident that wasn't your fault, we can help get you a suitable replacement to get you back on the road with as little disruption as possible (including vehicles repairs and loss recovery). We have access to a claims management partner who has specialist replacement hire capabilities for weird and wonderful vehicles, just in case our customers need a quick response to a claim.
Get Your SCV Insurance Quote
We are here to talk through your individual needs, answer any questions you may have and help you achieve adequate protection for all of your commercial vehicles. We invite you to take advantage of our impartial advice which will include a comparison of our network of leading insurers to find the best policy for you, at the best price possible. No vehicle is too big or obscure for us to try to place, so simply get in touch for more information about our SCV insurance cover.
I have used B&M Insurance for many years now for all my insurance needs, car, home, business, holiday etc and the service is always first class. Kevan and his staff are always friendly and helpful with any advice or quotes, and the speedy and professional manner is second to none. Highly recommended!!
Business

Insurance Experts

91% Renewal Retention
We strive to build a strong relationship with our clients. Ensuring quick and informed responses - with no delays.

Invaluable Experience
Our team of 8 has over 138 years combined insurance expertise and are duly qualified to help you.

3,150 Live Policies
We insure firms with just one person right up to companies with 738 staff, 205 vehicles and a turnover of £120,000,000.

Tailored Package
Comprehensive insurance products tailored just for the needs of your business requirements.

Local Protection
As a local broker we can look after your business on a more personal basis. Pop in to see us or we can arrange to visit you.

Trusted UK Insurers
We present the most suitable policy based on the quality of cover after comparing up to 30 UK insurers.