Manufacturing Insurance
The cost of a disaster in your factory or manufacturing plant could be unrecoverable without sufficient financial defences in place. The ongoing protection to your clients, employees, buildings, machinery, stock and contents is paramount to the continued success of your company.
You need stress-free insurance which you can truly rely on if the unthinkable happens (such as a fire or flood). We have many years of experience providing local business insurance to manufacturers in Greater Manchester. Our team will get to know your business and take care of everything for you, hassle-free.
Get your free quote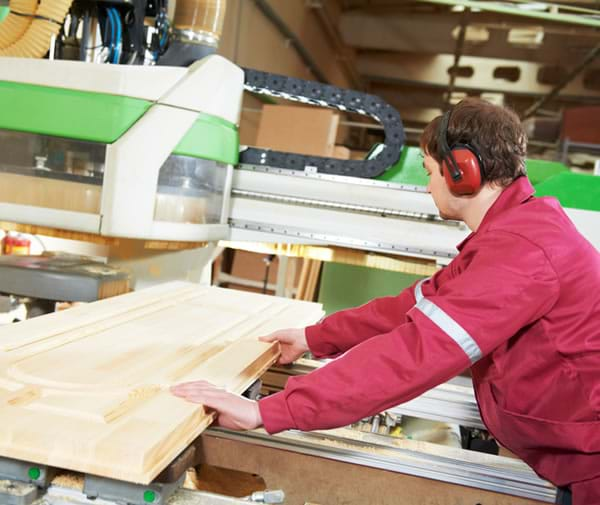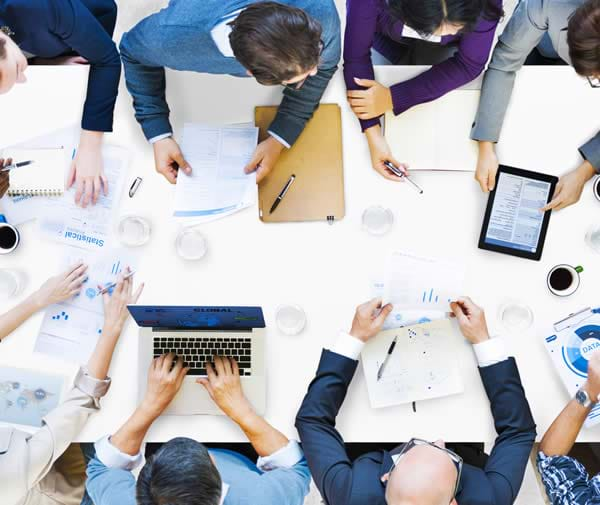 Insurance for
Manufacturers
Independent Comparison
Our policies are backed by leading UK insurers who provide robust protection at affordable prices. We compare levels of cover from multiple sources and pick the most suited policy depending on your specific manufacturing risks. Often, our team will visit you to discuss the different types of cover you need.
Types of Policy Cover
Specialist insurance under a single policy:
Public / employers liability
Buildings / contents
Machinery & equipment
Products liability
Business interruption
Materials & stock
Why B&M Insurance?
Excellent service over 30 years
Compare leading UK insurers
Trusted by over 3,000 customers
Tailored quotes to your

specific

needs
Comprehensive levels of cover
Professional team

based

in Manchester
What Is Manufacturing Insurance?
Manufacturers produce a variety of products and operate in unique ways, incorporating large quantities of workers who use specialist machinery on a daily basis. This inherently creates risk and combined with Mother Nature, can cause devastation. A manufacturing insurance policy combines an array of cover within it to achieve complete protection for your business. Similarly to your business, these policies are unique and are tailored to how you operate after analysis of your individual risks.
Regardless of your manufacturing trade, a comprehensive solution will likely include cover for employees, members of the public, machinery, materials, buildings, contents and any products you create. It may sound like a lot but we can handle the complexities for you whilst you focus on what is important for your business.
"Top team. Been using B&M for over 15 years!! Always professional and polite. The team have a good knowledge and understanding of my requirements making the process swift and easy. Keep up the good work guys!!"
Core Manufacturing Insurance Cover
Public & Employers Liability Insurance
The fundamental elements to your policy will include public liability insurance and if you employ people, employers liability insurance. If your company is deemed negligent for an injury to a member of the public, public liability cover will shield your company against claims for compensation. Similarly if a member of your workforce falls ill whilst working for you and seeks damages, your business will be protected by employers liability cover up to £10 million.
Products Liability Insurance
This is another key element to a manufacturing policy which will protect your business against legal claims as a result of faulty products made in your factory. For example, if you manufacture a product which injures a client or makes them sick, products liability cover will defend against the costs of any claims thereafter. Even with strict quality assurance and firm guidelines in place, accidents do happen and are often a costly mistake.
"Excellent service. Very polite and helpful in every phone call. They always check that all paperwork has come And that it's right."
Buildings & Contents Insurance
Your building is arguably the most important asset for your manufacturing business. Without it, your production would grind to a halt. If a fire or flood damaged the exterior of your factory or plant, would you have enough funds to repair the damage without any disruption? This is where building insurance can help. We will make sure you have adequate protection in place to cover you against: fires, floods, bad weather, criminal / accidental damage and falling objects. Similarly, we will insure your contents with the right level of cover in case they are lost, damaged or stolen.
Machinery & Equipment Cover
Damaged or stolen machinery would likely cause a drop in your profit as you struggle to meet the demands of your contracts. Protecting your machinery is important and we recommend that each machine is valued correctly in case you need to make a claim for a replacement. With all of our local clients, our team can visit you if you need our help and list the business equipment you need to identify on your policy.
Business Interruption
This product can cover your business for any lost income due to an insured event such as bad weather, a fire or criminal damage. For example, your manufacturing plant might be closed down temporarily because of a flood. This will cause financial loss to your company as you are unable to trade until the building has been repaired and contents restored.
"Great people to deal with at B&M, always get a fantastic insurance quote and that's why I've been with them since 2004 and will continue to use them."
Obtain Reliable Protection
Our manufacturing insurance cover can be bespoke and moulded to your individual business requirements under a single package. Our team have the expertise to match your needs with a comprehensive policy, making sure you only pay for what you need. Not only are the policies backed by a panel of leading UK insurers, we also provide independent guideance with your best interests in mind. Please get in touch with us for your free insurance quote, we will be happy to help!
Business

Insurance Experts

91% Renewal Retention
We strive to build a strong relationship with our clients. Ensuring quick and informed responses - with no delays.

Invaluable Experience
Our team of 8 has over 138 years combined insurance expertise and are duly qualified to help you.

3,150 Live Policies
We insure firms with just one person right up to companies with 738 staff, 205 vehicles and a turnover of £120,000,000.

Tailored Package
Comprehensive insurance products tailored just for the needs of your business requirements.

Local Protection
As a local broker we can look after your business on a more personal basis. Pop in to see us or we can arrange to visit you.

Trusted UK Insurers
We present the most suitable policy based on the quality of cover after comparing up to 30 UK insurers.