Fleet Insurance
Businesses often start out with one or two vehicles and, as the business expands, further vehicles are purchased and new insurance policies arranged. If you now own 3 or more vehicles then you should consider combining them into a fleet policy which can save money.
B&M Insurance can arrange a fleet policy starting with just 3 vehicles with or without a fleet claims experience. Also, if you have a no claims bonus on some or all of your vehicles then this is taken into consideration and will reduce your fleet insurance premium further.
If you already have a fleet policy then let us compare it to others and see if what you're paying is still competitive and if your cover is as good as it could be.
To find out how much you could save, simply fill out our contact form.
Get your free quote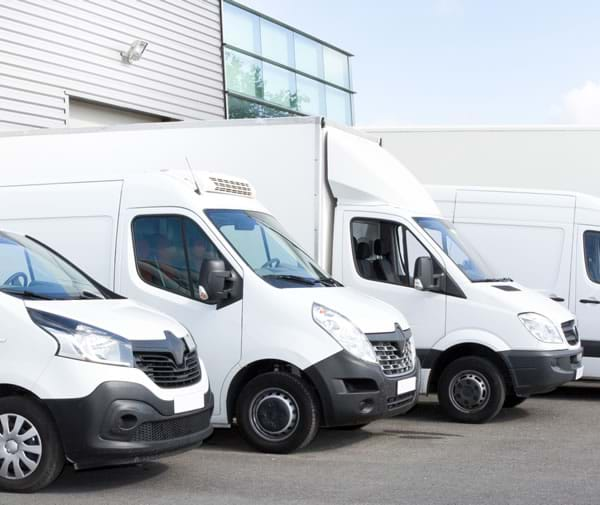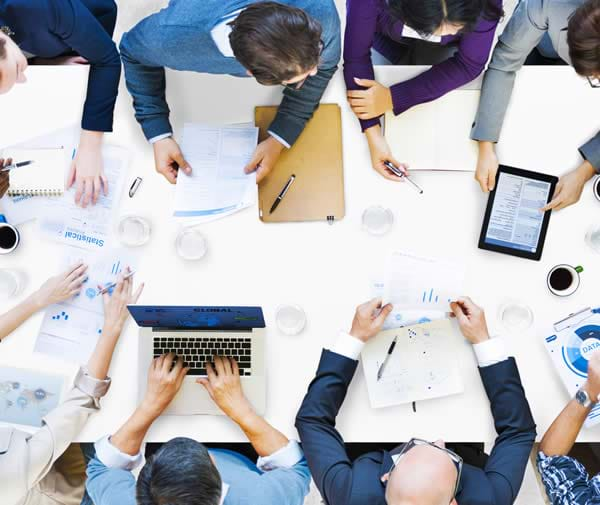 Motor cover
If you transport goods, equipment or personnel, you understand that it can be costly, especially when things go wrong. If you're running several cars, vans or lorries, you could benefit from single policy to cover your entire fleet. Reduce your costs and simplify your policy with B&M today.
Call us for a quote
Call us on 0161 763 8222 to obtain a tailored quote for motor fleet insurance. Include your cars, vans, HGV's and more! Our lines are open monday to friday from 9am - 5:30pm. See how much we can save you on your fleet insurance.
Why B&M Insurance?
Excellent service over 30 years
Compare leading UK insurers
Trusted by over 3,000 customers
Tailored quotes to your

specific

needs
Comprehensive levels of cover
Professional team

based

in Manchester
Starting a new fleet policy?
By obtaining a fleet policy; you can insure all your vehicles under a single policy, with a single renewal date, a driving restriction to suit your company and a single insurer. This enables you to easily manage and administer your vehicle insurance.
B&M Insurance has been searching and providing for the most competitive fleet policies from carefully selected leading UK insurers for over 30 years. Contact us today on 0161 763 8222.
Existing fleet policy?
If you have an existing fleet policy, B&M Insurance can provide a comprehensive fleet review, claims experience assessment, strategic marketing to selected insurer and access to driver training and workshops.
We have access to numerous leading UK insurers and work very closely with several to ensure that we offer the best possible cover for the most competitive premiums we can obtain.
What vehicles can be insured on a fleet policy?
The majority of vehicles can be insured on a fleet policy from cars right up to HGV's.
Who can drive on a fleet policy?
We can obtain the following driving restrictions for fleet policies:
Any licensed driver;
Any driver over 21;
Any driver over 25.
It is also possible to select a driving restriction of any driver over 25, and then name some drivers that fall outside of those criteria.
Optional extras
As an addition to your fleet insurance policy, we can include the following options to help in the smooth running of your policy:
Motor legal expenses;
Excess protection;
GAP cover;
Breakdown cover (Including EU cover).
Comprehensive

Fleet Cover

Insurance for driving in Europe

Breakdown cover

Legal cover

Haulage insurance

Private hire

Carriage of goods for hire or reward

Carriage of own goods use

Courier insurance

Goods in transit cover

Trailer insurance

Personal accident and sickness insurance

Courtesy Car Extension

Any age: 21, 25 or 30 year olds

Modest claims excess amounts

Quick claims service

Flexible payment terms

Pleasure use as standard

Fleet Risk Management advice
Business

Insurance Experts

91% Renewal Retention
We strive to build a strong relationship with our clients. Ensuring quick and informed responses - with no delays.

Invaluable Experience
Our team of 8 has over 138 years combined insurance expertise and are duly qualified to help you.

3,150 Live Policies
We insure firms with just one person right up to companies with 738 staff, 205 vehicles and a turnover of £120,000,000.

Tailored Package
Comprehensive insurance products tailored just for the needs of your business requirements.

Local Protection
As a local broker we can look after your business on a more personal basis. Pop in to see us or we can arrange to visit you.

Trusted UK Insurers
We present the most suitable policy based on the quality of cover after comparing up to 30 UK insurers.