Employers Liability Insurance
By law, you must have employers liability insurance in place if you employ one or more people. This protects you in case a member of staff suffers an injury or illness whilst working for you and decides to make a claim against your business for compensation.
B&M Insurance have been providing cover to our customers for over 28 years. As an independent insurance broker, we have access to competitive premiums across the market and can hand pick the strongest policy from our leading insurance partners. Eliminating the risks your business may face.
Get your free quote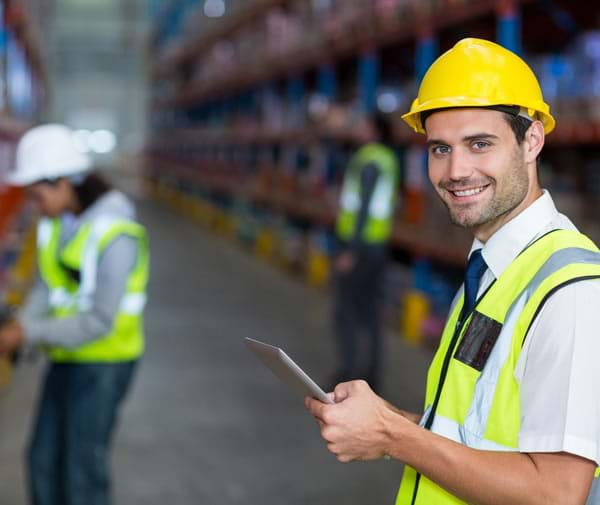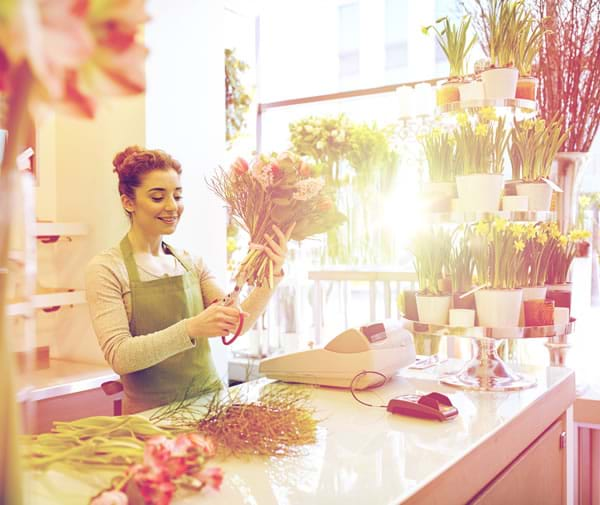 Essential cover
As your business naturally grows and progresses, you will look to add new employees. This carries risks, if an employee is injured or falls ill as a result of negligence on your business premises, you will be held liable to pay compensation. It is also a legal requirement.
The law
You are required to get employers liability cover as soon as you become an employer. The government state that the minimum policy must cover £5 million and come from an FCA authorised insurer. You could be fined up to £2500 per day you are not covered correctly.
Why B&M Insurance?
Excellent service over 28 years
Compare leading UK insurers
Trusted by over 3,000 customers
Tailored quotes to your

specific

needs
Comprehensive levels of cover
Professional team

based

in Manchester
Employers' liability cover explained
Do you employ people that are not family members?
In 1968, the Employers (compulsory insurance) Liability Act was filed ensuring employers have a minimum level of protection in the event an employee makes a claim following injury, financial loss or damages sustained within your premises or resulting from working for you.
If you employ a person who is not directly related to you (family) then you are legally required to carry a certificate for EL insurance. This includes contractors, casual workers and temporary staff in addition to any full time permanent staff. This ensures you are covered if an employee becomes ill or is injured as a result of working for you.
"Excellent service. Very polite and helpful in every phone call. They always check that all paperwork has come and that it's right."
Legal requirements
If you employ staff, it is a legal requirement to carry employers' liability insurance. If a member of staff is injured or falls ill and you are found to be negligent, the cost legal proceedings could damage your business if not insured, not to mention you can also receive a fine of up to £2500 per day that you do not carry a valid certificate for employers' liability.
Do you also need public liability insurance?
If you require employers' liability insurance, it is likely you may also need public liability insurance cover if your business interacts with clients or members of the public. This product can protect your business financially against property damage and personal injury claims in the event an accident happens and your business was deemed negligent. Our experienced team specialises in liability insurance and can build a single policy tailored to your business requirements following independent market comparison.
"I have used B&M Insurance for many years now for all my insurance needs, car, home, business, holiday etc and the service is always first class. Kevan and his staff are always friendly and helpful with any advice or quotes, and the speedy and professional manner is second to none. Highly recommended!!"
Reduce your risks
Workplace health and safety
Defend your business from the offset, start as you mean to go on and reduce the risk of claims. Employing good health and safety practices will reduce the amount of accidents and illnesses that occur in your business. Ensure you carry out regular risk assessments and know the regulations of your industry inside and out.
With over 28 years experience helping businesses in Greater Manchester get the correct level of cover they need, we can assess the risks you face and provide you with a comprehensive policy at an affordable price. Once you have a robust policy in place, ensure that your insurance certificate is visible to employees and HSE inspectors when they visit your premises.
Business

Insurance Experts

91% Renewal Retention
We strive to build a strong relationship with our clients. Ensuring quick and informed responses - with no delays.

Invaluable Experience
Our team of 8 has over 138 years combined insurance expertise and are duly qualified to help you.

3,003 Live Policies
We insure firms with just one person right up to companies with 738 staff, 205 vehicles and a turnover of £120,000,000.

Tailored Package
Comprehensive insurance products tailored just for the needs of your business requirements.

Local Protection
As a local broker we can look after your business on a more personal basis. Pop in to see us or we can arrange to visit you.

Trusted UK Insurers
We present the most suitable policy based on the quality of cover after comparing up to 30 UK insurers.