Contractors Insurance
Whether you are a contractor or own a company that provides contracting services, we acknowledge you will be providing a specialist solution to your clients to maintain strong relationships and bolster your reputation.
However meticulous your business may be at trying to prevent mishaps, an accident can be financially damaging to anyone. Fortunately, our team can help identify the unique risks you face on a daily basis and build a robust policy to protect your source of income. Taking away the hassle and giving you tranquillity.
Get your free quote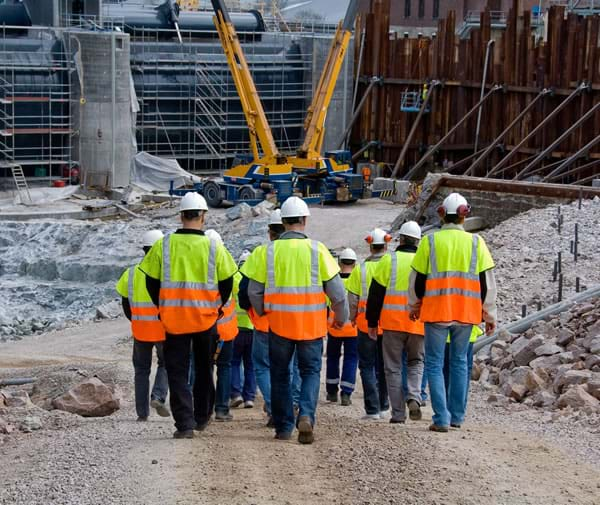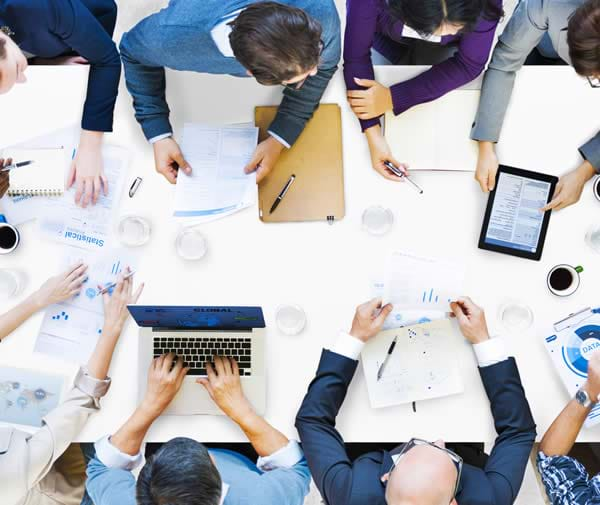 Insurance

for Contractors
Core Policy Elements
We have over 30 years' experience providing core products including public liability, employers liability and professional indemnity insurance to local contractors. You can rely on us to shield your livelihood with adequate protection without paying for cover you do not need. Allowing you to focus on what's important for your business.
Market Comparison
As an independent insurance broker, our team has access to a panel of insurers from across the market. This allows us to compare cover for you and provide the best possible premium we can. Our advice is honest and impartial, meaning the policies we provide are best matched to your specific needs. Simply speak to us for free, helpful advice.
Why B&M Insurance?
Excellent service over 30 years
Compare leading UK insurers
Trusted by over 3,000 customers
Tailored quotes to your

specific

needs
Comprehensive levels of cover
Professional team

based

in Manchester
Comprehensive Contractors Insurance
Business insurance is our specialty and over the years, we have helped many contractors get the correct level of insurance they require without paying over the odds. Whether you are a tradesman, building contractor or operate as a high-risk trade that finds it difficult to find cover, our advisors are here to talk about your insurance. Let us take care of everything for you by tailoring a policy that is comprehensive and competitively priced.
Public Liability Insurance
It's likely that you will need public liability incorporated within your contractors insurance policy. If an accident happens involving a member of the public, this will protect your business against compensation claims for injury or property damage. Usually cover is between £1 million, £2 million and £5 million but if you are a larger corporate business, we can provide cover over £5 million.
"Top team. Been using B&M for over 15 years!! Always professional and polite. The team have a good knowledge and understanding of my requirements making the process swift and easy. Keep up the good work guys!!"
Employers Liability Insurance
If you employ members of staff, have contractors or temporary workers, then it is a legal requirement to have employers liability insurance with a minimum cover of £10 million. This protects your business in the event that an employee is injured or suffers sickness whilst working for you and decides to take legal action. Regardless of the amount of employees you have, we are able to build this product into your policy for you.
"We have dealt with B&M Insurance for many years now and would have no hesitation in recommending them. Their service is always professional, prompt and they are a pleasure to deal with."
Professional Indemnity Insurance
Professional indemnity insurance (also known as PI insurance) is another core product associated with contractors insurance. This protects your business if negligent work or incorrect advice is provided to a client which results in financial loss for them. This may include costs for repairing the damage, any loss of earnings or compensation fees made payable by your client as a result of your negligence. We would recommend this product in case of: professional negligence, breaching copyright, sharing confidential information, defamation and loss of data.
"An efficient and professional service. It was a pleasure to be able to get through quickly on the phone without having endless recorded messages and lengthy musical delays. Our requirements were understood immediately and the quotation saved us a great deal of money. We highly recommend B & M and its proprietor Kevan Haughton."
Additional Cover Options
Depending on the type of work your contracts entail, you may need additional cover building into your policy. Simply speak to us about your requirements or allow our team to visit your premises and we will identify all the risks that need to be covered. Similarly to you, we like to get to know our clients in order to form a strong relationship and help them when they need specialist advice.
Contractors all risks
Contract works
Buildings insurance
Contents insurance
Tools and materials
Business interruption
Money insurance
Distribution (goods in transit)
Legal expenses
Commercial fleets
Hired / owned plant items
Business

Insurance Experts

91% Renewal Retention
We strive to build a strong relationship with our clients. Ensuring quick and informed responses - with no delays.

Invaluable Experience
Our team of 8 has over 138 years combined insurance expertise and are duly qualified to help you.

3,150 Live Policies
We insure firms with just one person right up to companies with 738 staff, 205 vehicles and a turnover of £120,000,000.

Tailored Package
Comprehensive insurance products tailored just for the needs of your business requirements.

Local Protection
As a local broker we can look after your business on a more personal basis. Pop in to see us or we can arrange to visit you.

Trusted UK Insurers
We present the most suitable policy based on the quality of cover after comparing up to 30 UK insurers.