Charity Insurance
Finding the correct level of insurance for a charity, faith, social enterprise or non-profit company can be daunting. We make it simple with a single comprehensive policy which encapsulates a wide range of cover.
Our bespoke package from a leading insurer protects the business from financial hardship which can occur as a result of damage, theft, injury or liability. Cover needn't be expensive and can be built around specific requirements with flexible payment options for your consideration.
Simply get in touch for a free, no obligation quotation.
Get your free quote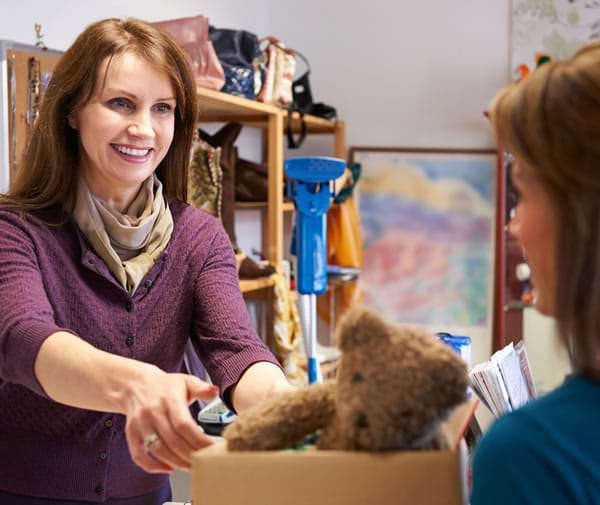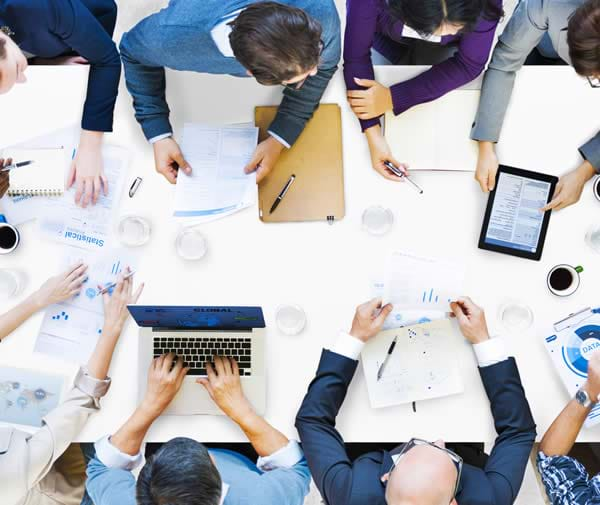 Third Sector Insurance types
We are able to provide comprehensive cover to various third sector companies. Whether you are a faith, charity, community interest, non-profit company or club, we can help secure against financial strain. Support groups, religious retreats, rehab centres, sports clubs, zoos or food banks, we are confident we can safeguard their future.
Levels of cover
We understand that you need robust cover in the event that a claim needs to be made. As standard, our cover includes: equipment breakdown, cyber liability and legal expenses. We can also tailor your policy to include: business interruption, employers / public / products liability, travel and goods in transit without breaking the bank.
Why B&M Insurance?
Excellent service over 30 years
Compare leading UK insurers
Trusted by over 3,000 customers
Tailored quotes to your

specific

needs
Comprehensive levels of cover
Professional team

based

in Manchester
Who is Charity Insurance for?
Insurance for Charities
If you are trying to insure a registered charity, we can provide insurance to cover volunteers as standard plus contents, buildings, raffle prizes and donations if required. Our liability cover has limits of up to £5,000,000 for various events and trustee indemnity. Further protection can be placed for travel which can include extensions for kidnapping and ransom. If you have any questions about our charity insurance cover, please get in touch.
Faith Organisation Insurance
You may want to insure a faith based organisation to include cover for religious buildings such as churches, mosques, synagogues and gurdwaras. We provide a complete policy and as standard, include theft cover (without forcible entry or exit) for contents such as metal and stained glass. Additional liability cover can be catered for to include a wide range of events, hirers' liability, bequeathed property or precious religious artefacts. If you want more information about faith insurance, simply contact us and we will be happy to help.
Not For Profit Insurance
We can help insure non-profit organisations, social clubs, community centres, village halls and community associations. With substantial protection, cover can be assigned for different types of buildings with extensions such as outdoor playgrounds and contents like external defibrillators. As standard, cover is available for raffle prizes and donations plus additional cover can be placed for loss of license and seasonal stock changes. The organisation may also benefit from hirer's liability insurance if properties are hired out and inherit risk in the form of bodily injury or damage to content from the activities of third parties.
Social Enterprise Insurance
If your business trades for environment purposes or community development, we can provide cover for various stock items, any risks surrounding volunteers and loss of revenue or increased cost of working in the event of a disaster. Further protection can be placed for excess protection, motor no claims discount, third party hire and cover many types of events hosted throughout the year. If you require more information about Not For Profit Insurance then please get in touch us.
Key levels of cover
Our underwriters are able to provide a range of cover to include: material damage, business all risks, business interruption, book debts, terrorism, employers' liability, public and products liability, charity trustees management liability, professional indemnity, employee dishonesty, money and assault, goods in transit, deterioration of stock, personal accident, travel, equipment breakdown, cyber liability and legal expenses.
Material Damage
Damage to property or contents may occur after a fire, flood or vandalism which could be costly to repair. With cover for material damage in place, you will be able to claim for the cost of restoring the damage or replacing any lost items. The sums insured limits are up to £250,000 for buildings and £25,000 for contents.
Business interruption
Any income lost due to a disaster can be protected with business interruption cover. This covering any losses that may occur if your business is unable to trade and includes: loss of gross revenue, loss of rent, loss of license and increased costs of working up to £25,000 as standard.
Employers' liability
We can protect your business against any injury compensation claims that are made by employees, trustees or volunteers up to £10,000,000. This includes legal costs incurred during court battles when defending prosecutions under health and safety regulations.
Public and Products liability
Bodily injury to members of the public or damage to third party property as a result of negligence can be very costly. Our cover for public liability and products liability eliminates the risks with payouts from £2,000,000 to £10,000,000. Most fundraising events are included and cover can be extended to include slander up to £25,000.
Charity trustees management liability
This provides protection for trustees and committee members of the charity in case they are sued for mismanagement. As standard, cover is provided up to £10,000 but can be increased to higher limits of £100,000 to £1,000,000 and guard retired charity members for up to six years.
Types of activities insured
We are able to insure various charities and non for profit companies who engage in activities such as:
Rehabilitation and halfway houses
Religious buildings/religious retreats
Social care (registered)
Social clubs/Working Men's Clubs/pubs/restaurants
Sports clubs/grounds
Storage and warehouses
Village halls/community centres
Wildlife & animal shelters & sanctuaries
Activity or adventure centres/playgrounds
Advice and Employment Training
Arts & craft workshops/studios/libraries
Cafes/coffee shops/sandwich bars/tea rooms
Civil/human/ethnic rights (other than office-based training or translation services)
Concert hall/venues
Conference centres/exhibition centres
Day centres/drop-in centres
Drug and alcohol support services
Education centres/education establishments/schools
Environmental/health and well-being education
Farm buildings/zoos
Food and clothing banks
Garden centres
Gyms/leisure centres/health centres/health clubs
Historical, literary, cultural and humanistic societies
Holiday camps/summer schools
Museums/galleries/theatres
Nurseries, playschools, play groups and out of school clubs
Offices/shops and call centres
Outreach and lone work
Physical health treatment
How do I get Charity Insurance?
We have been providing businesses with insurance for over 30 years in the Greater Manchester area. If you are local, it would be a pleasure for us to come to your place of business to see how you help the local community. Simple call us or fill in our contact form for a free, no obligation quotation and we will be happy to help.
Business

Insurance Experts

91% Renewal Retention
We strive to build a strong relationship with our clients. Ensuring quick and informed responses - with no delays.

Invaluable Experience
Our team of 8 has over 138 years combined insurance expertise and are duly qualified to help you.

3,150 Live Policies
We insure firms with just one person right up to companies with 738 staff, 205 vehicles and a turnover of £120,000,000.

Tailored Package
Comprehensive insurance products tailored just for the needs of your business requirements.

Local Protection
As a local broker we can look after your business on a more personal basis. Pop in to see us or we can arrange to visit you.

Trusted UK Insurers
We present the most suitable policy based on the quality of cover after comparing up to 30 UK insurers.