Public Liability Insurance
Public liability insurance is essential for any sole trader, partnership or company that has potential exposure to cause property damage or personal injury to any person who is not under your employment. Having a public liability policy in place can help to keep your mind at rest in the event that a client or member of the public suffers damages or injury because of your business.
We have been providing insurance to local businesses within Greater Manchester for over 30 years. Our expertise gives our clients complete confidence that they will be supplied with a tailored policy to suit their unique business needs.
Get your free quote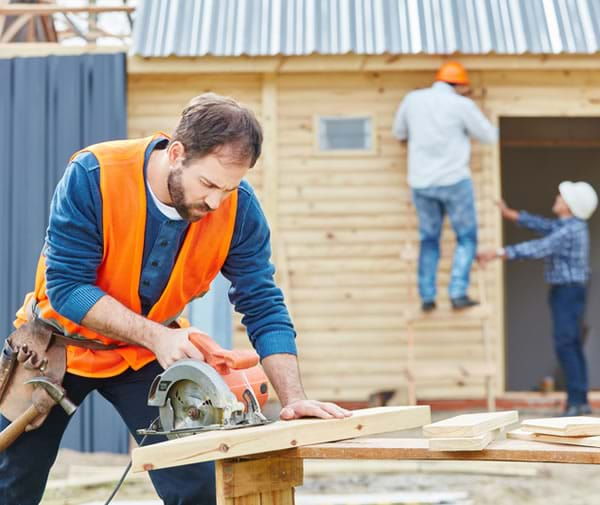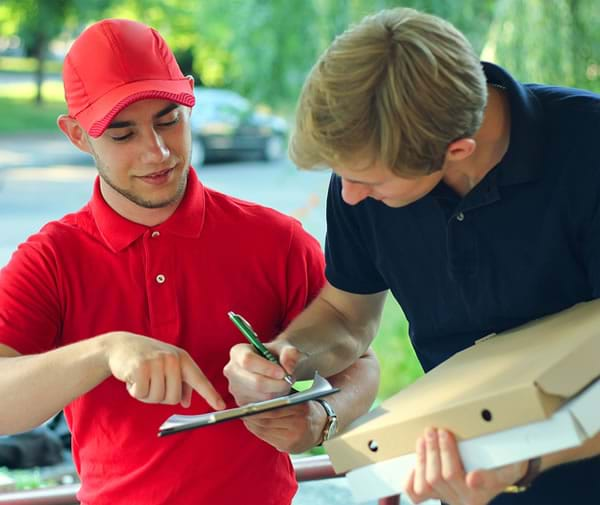 Protection

Against Claims
Protect your business
Accidents can happen from time to time, that's the risk of running a business. Public liability insurance covers a wide range of events if a mistake causes injury to a client / member of the public or damage to their property. The cover we provide protects you financially if a claim is made against you.
Claims for compensation
A claim could be made against you or your business if a mistake occured while you were working. This includes any damage to your client's possessions or their property, financial loss to someone else as a result of your work or personal injury to anyone who does not work for you.
Why B&M Insurance?
Excellent service over 30 years
Compare leading UK insurers
Trusted by over 3,000 customers
Tailored quotes to your

specific

needs
Comprehensive levels of cover
Professional team

based

in Manchester
Public liability cover tailored to your business
We can tailor your public liability insurance policy based on the needs of your business without breaking the bank. Minimum cover starts at £1 million which is suitable for most sole traders and small business owners. The general levels of cover are £1 million, £2 million and £5 million, but the amount you require will depend on the nature of your business. We can also offer policies with cover higher than £5 million if required. Companies and traders working for the government, shopping centres and large commercial buildings often need higher levels of cover.
Our experienced advisors will be able to discuss the right policy for your requirements when building your quote. Public liability insurance covers you for negligence when accidents happen. With all the risks independently assessed and the right level of protection in place, you will be financially secure if a liability claim is made against your business.
"Refreshingly friendly staff who were very helpful in finding the best deal for me. They managed to reduce my annual premium by £70"
Grab a public liability insurance quote
To obtain a quote for your business with the correct level of cover, you can contact our team on 0161 763 8222. We have been insuring businesses in Greater Manchester for over 30 years, offering policies suited directly to individual business needs. Challenge B&M Insurance to get the best quotes for your business, or fill in our online form and we will call you back.
"An efficient and professional service. It was a pleasure to be able to get through quickly on the phone without having endless recorded messages and lengthy musical delays. Our requirements were understood immediately and the quotation saved us a great deal of money. We highly recommend B & M and its proprietor Kevan Haughton."
Do you need employers liability insurance?
If you require public liability insurance, it is likely you also need employers' liability insurance cover for your business. In 1968 the compulsory Employers Liability Act was filed, ensuring that employers have a minimum level of insurance to cover claims made by their employees. It is a legal requirement for any businesses that employ any staff, and the minimum cover by law is £5 million. If you require public liability and employers liability cover, it is possible to receive a combined quote for one policy with one renewal date.
"We have dealt with B&M Insurance for many years now and would have no hesitation in recommending them. Their service is always professional, prompt and they are a pleasure to deal with."
Business

Insurance Experts

91% Renewal Retention
We strive to build a strong relationship with our clients. Ensuring quick and informed responses - with no delays.

Invaluable Experience
Our team of 8 has over 138 years combined insurance expertise and are duly qualified to help you.

3,150 Live Policies
We insure firms with just one person right up to companies with 738 staff, 205 vehicles and a turnover of £120,000,000.

Tailored Package
Comprehensive insurance products tailored just for the needs of your business requirements.

Local Protection
As a local broker we can look after your business on a more personal basis. Pop in to see us or we can arrange to visit you.

Trusted UK Insurers
We present the most suitable policy based on the quality of cover after comparing up to 30 UK insurers.