Engineering Insurance
As an engineering company, you will manufacture specialist products for your business partners and often, members of the public. It's imperative that all threats are covered properly with appropriate measures to make sure everyone is protected.
We have been helping local engineering firms with their insurance for over 30 years. Our team gets to know each of our client's unique business requirements, we compare cover from leading insurers and provide a policy tailored to our client's needs. We take the stress away, ensure you only pay for what you need and support your business as it grows.
Get your free quote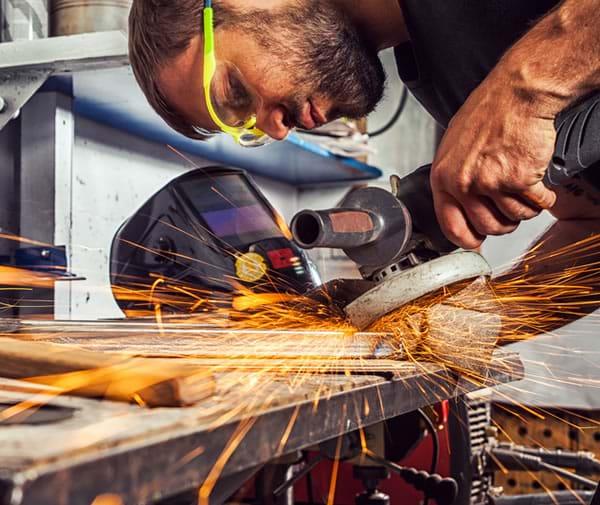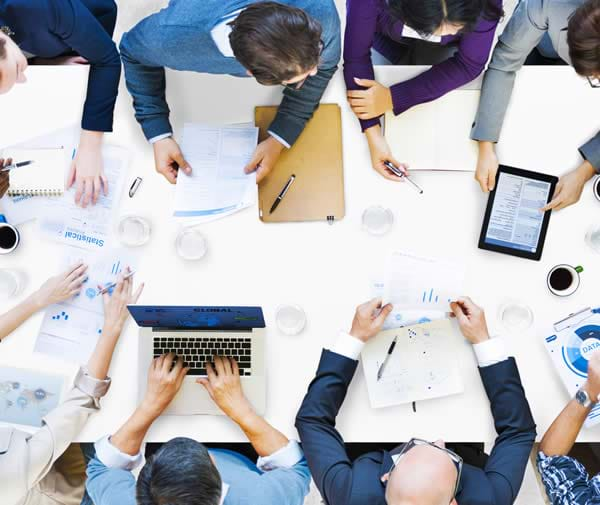 Insurance for
Engineering
Impartial Guidance
Whether you engage in structural, mechanical, chemical or electrical engineering, we can independently analyse cover from a panel of leading insurers. This isn't just efficient but forms suitable cover at low prices. Our team based in Greater Manchester are here to discuss your needs.
Types of Policy Cover
We build individual elements into a single robust policy:
Public / employers liability
Products liability
Machinery & materials
Buildings, contents & stock
Business interruption
Professional indemnity
Why B&M Insurance?
Excellent service over 30 years
Compare leading UK insurers
Trusted by over 3,000 customers
Tailored quotes to your

specific

needs
Comprehensive levels of cover
Professional team

based

in Manchester
What Is Engineering Insurance?
Engineers design and manufacture products to be used by their business partners and members of the public which are heavily relied upon to be dependable. The high standard of insurance for an engineering company needs to be equally reliable in case the unexpected happens. Regardless of your trade or size of the operation you are running, unforeseen accidents in your factory can result in huge financial losses.
Fortunately, we can help build a bespoke insurance policy for you which encapsulates all of the key aspects your business needs. This will help support the future of your company and protect your clients, employees, buildings, machinery, assets and financial stability after an insured event. Our advisors are here to discuss any questions you have and provide you with a tailored quotation, hassle-free.
"Quick communication and very professional. Ryan is particularly helpful and replies almost immediately whenever I need help or advice. Highly recommended."
Core Engineering Insurance Cover
Public Liability Insurance
If a member of the public is injured, suffers sickness or their property is damaged as a result of visiting your premises, they may make a claim for compensation. Public liability insurance protects your company against any legal fees brought forward by the third party.
This product is at the heart of what we do. Cover usually ranges between £1 - £5 million but we can provide higher levels of cover if your business requires it. If you have visitors to your premises that you do not employ or your work impacts on members of the public, it's likely you'll need cover for public liability.
Employers Liability Insurance
As a legal requirement, if you employ any members of staff (such as engineers, cleaners or apprentices) then you should have minimal employers liability cover of £10 million. This helps protect your company against financial losses if an employee is injured or falls ill after your negligence. Our team can build employers liability insurance into your package to give yourself and your employee's peace of mind.
"Always there to help in any situation, very professional and quick to reply"
Buildings, Contents And Stock
You may own your factory or manufacturing premises from which you operate. If so, insuring your building will safe guard it against insured events such as: fires, floods, bad weather, theft and vandalism. We would also recommend insuring your essential contents and stock in case they are destroyed or stolen. It's important to have the correct levels of cover in place to avoid being under insured and subsequently under paid if you need to make a claim.
Machinery And Raw Materials
Within your factory, your engineers will use high value specialised machinery and materials to get their job done efficiently. These vital assets of your business are used to fulfil the production demands of your clients. If the equipment you need is stolen or damaged, it's likely that it will affect your production which ultimately triggers loss of income. We make sure that any machines, materials and business equipment have accurate levels of cover under your policy. In the event that a disaster happens and for example, a flood damages your manufacturing equipment, you will then be covered for replacements with minimal disruption on your workflow. Without the correct defences in place for your assets, it could be financially crippling to recover after a catastrophe.
Products Liability Insurance
If, for example, you run a precision engineering company that designs and creates machinery or engage in chemical engineering to produce food, you may need products liability insurance. This would be essential if someone is injured after using a faulty machine that you produced or becomes ill after consuming food manufactured in your plant, you could be liable to pay for their legal claims. We can build this product into your policy to protect your business from such claims, allowing you to focus on producing quality goods and strong relationships with your clients.
"Thorough discussions and 2 site visits made by Kevan. Everything a local broker should be."
Business Interruption
Business interruption can help you get back up and running after an insured event devastates your business (such as fires, floods or severe criminal damage). This product can be built into your engineering insurance policy and will replenish any loss of income you have suffered after being forced to close down temporarily. You can rest assured, trusting that we will plan ahead for you in case the unthinkable happens.
Obtain Comprehensive Cover
Don't hesitate to speak to us if you have any questions about your cover. We understand that companies in the engineering sector operate in unique ways and sometimes, a bespoke insurance policy is the way forward to contain all your risks. Our team are here to take care of the complexities and can provide you with a comprehensive quotation without breaking the bank. Simply get in contact with us to discuss the cover you require because we are always here to help local businesses.
Business

Insurance Experts

91% Renewal Retention
We strive to build a strong relationship with our clients. Ensuring quick and informed responses - with no delays.

Invaluable Experience
Our team of 8 has over 138 years combined insurance expertise and are duly qualified to help you.

3,150 Live Policies
We insure firms with just one person right up to companies with 738 staff, 205 vehicles and a turnover of £120,000,000.

Tailored Package
Comprehensive insurance products tailored just for the needs of your business requirements.

Local Protection
As a local broker we can look after your business on a more personal basis. Pop in to see us or we can arrange to visit you.

Trusted UK Insurers
We present the most suitable policy based on the quality of cover after comparing up to 30 UK insurers.