Warehouse Insurance
Accidents in a warehouse are common and costly to resolve. Employees have to stack stock at height, customers may visit your premises and goods are distributed between sites which are just a few of the risks warehouse owners face on a daily basis.
You need a comprehensive insurance policy from leading insurers to eliminate the dangers your warehouse may face, at a premium you can afford. Our team can help and have been providing insurance for warehouses in Greater Manchester spanning 30 years. Our expertise makes insuring your business simple and stress-free.
Get your free quote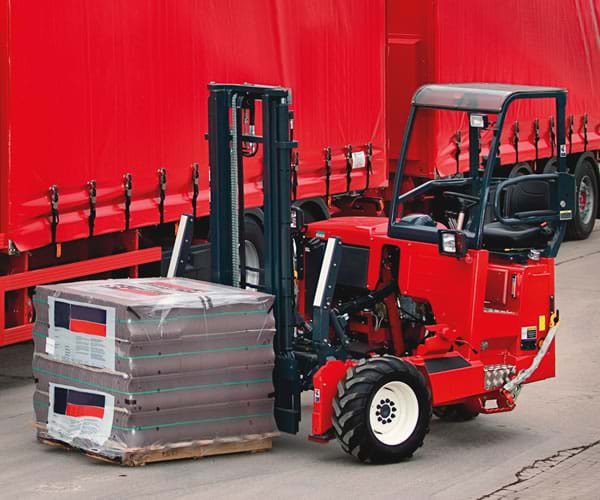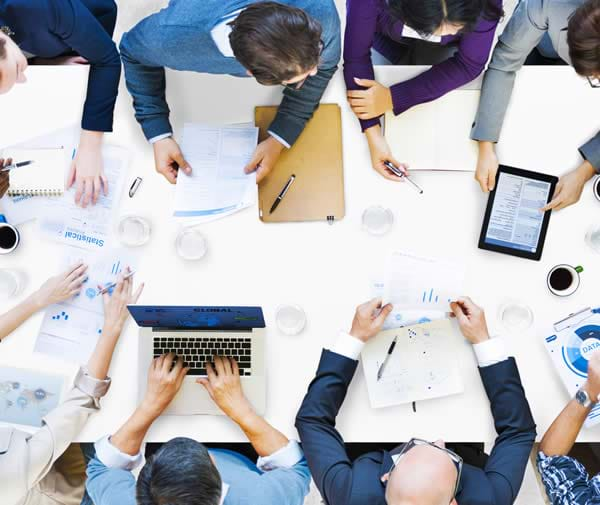 Insurance for
Warehousing
Independent Comparison
As an independent insurance broker, we can pride ourselves on being able to hand pick tailored policies from across the market. We have strong relationships with trusted insurers and access to premiums that are low cost. Our policies contain high levels of cover but you only pay for what you need.
Comprehensive Cover
High levels of cover as standard built into a single solution:
Buildings, contents & stock
Public liability
Employers liability
Product liability
Distribution of goods
Business interruption
Why B&M Insurance?
Excellent service over 30 years
Compare leading UK insurers
Trusted by over 3,000 customers
Tailored quotes to your

specific

needs
Comprehensive levels of cover
Professional team

based

in Manchester
What Is Warehouse Insurance?
Warehouse insurance not only covers your stock but also a wide range of risks such as visits from suppliers, forklift truck drivers and your supply of products to your customers. Whether you operate from a small unit or a large commercial warehouse, you need reliable insurance that you can trust in case something goes wrong.
We can support the ongoing operation of your warehouse with the right level of protection. Our team will build a complete policy containing essential cover for your building, stock, contents, clients, suppliers, employees and commercial vehicles. If you have any questions, simply contact our team to discuss your requirements.
"As a long standing client we have always found B&M insurance to be approachable, supportive, realistic and accommodating. Either on the phone or in person we have always found staff to be very personable and positive. We look forward to our continued working relationship with them and would highly recommend them for both personal and business insurance matters."
Core Warehouse Insurance Cover
Buildings, Contents & Stock
Without your building, you wouldn't have a business. It is extremely important to insure your premises as it secures your contents and stock which is how you make your money. In the worst case scenario, would you be able to afford to pay the rebuild cost of your building if a fire tore through it? With buildings insurance, if the structure of your building is damaged, you will be covered for the cost to repair it. Similarly if you insure your contents and stock with the correct amounts, if they are damaged after a disaster or are stolen, you will be entitled to claim for replacements instead of it negatively impacting your business financially.
Public Liability Insurance
It's likely that you will have visitors to your warehouse from suppliers, clients and other members of the public. It's vital that you have public liability insurance cover in place to defend against third party claims. For example, an item on your racks could fall on a supplier, a client could slip on a wet surface or you could spill a drink on their laptop resulting in a claim for damages. It's simple for us to add public liability cover into your policy to protect your business against compensation claims.
"We have used Bricks & Motor for many years for our business and home insurance, they are always professional, helpful and great value for money. I would thoroughly recommend them. "
Employers Liability Insurance
Running a warehouse suggests that you probably employ members of staff for duties such as stacking shelves. If this is the case, it is a legal requirement to have employers liability insurance with a minimum cover of £10 million. This will shield your business from legal claims brought against you by your employees if they are injured or suffer illness in your warehouse. Claims from employees are common in a warehouse environment because they can fall over objects left on the floor, be hit by falling items stacked on shelves or have a collision involving a forklift truck. We can easily integrate this product into your policy to protect against such claims.
Product Liability Insurance
Supplying products from your warehouse to your customers inherently creates risk because the items can become faulty or defective. We would highly recommend taking out adequate levels of cover for product liability in case a client is injured or becomes ill after using a product that you have supplied. Claims arising from faulty products can not only be financially damaging to your business but can ruin your reputation.
Distribution of Goods
You may benefit from additional cover if you transport goods to and from your warehouse or hold stock at different locations. We can assist you with goods in transit cover and also protect your delivery vehicles against risks such as theft or criminal damage. Our policies are flexible and can incorporate cover for fleets including breakdown protection, European driving and courier services.
"Having used Bricks and Motor for many years we can highly recommend using them. We are only a small business and Bricks and Motor provide us with the most competitive prices suiting our individual business requirements. Kevan and the team are professional and friendly with excellent communication. An outstanding service!"
Obtain Adequate Protection
We can prepare your warehouse insurance quotation quickly after comparing cover from multiple insurers for you. Our advice is impartial and most importantly, is aimed at helping you and your business. Our team has an abundance of experience providing business insurance across Greater Manchester and they thrive on helping business owners get the cover they deserve. Simply call us directly (no call queues) and we will take care of any uncertainties for you.
Business

Insurance Experts

91% Renewal Retention
We strive to build a strong relationship with our clients. Ensuring quick and informed responses - with no delays.

Invaluable Experience
Our team of 8 has over 138 years combined insurance expertise and are duly qualified to help you.

3,150 Live Policies
We insure firms with just one person right up to companies with 738 staff, 205 vehicles and a turnover of £120,000,000.

Tailored Package
Comprehensive insurance products tailored just for the needs of your business requirements.

Local Protection
As a local broker we can look after your business on a more personal basis. Pop in to see us or we can arrange to visit you.

Trusted UK Insurers
We present the most suitable policy based on the quality of cover after comparing up to 30 UK insurers.