Wholesalers Insurance
Insuring the daily challenges that face an owner of a wholesaler is vital to the longevity of your business. Not only do you need to shield your building, contents and stock but also any personnel who could be exposed to accidents. Without the right cover in place, you could find it difficult to recover financially after a disaster.
Our team has been helping local wholesalers with their business insurance for the last 30 years. We make sure that we identify all the potential dangers, build a tailored policy based on your needs and find a suitable premium after comparing prices from leading insurers.
Get your free quote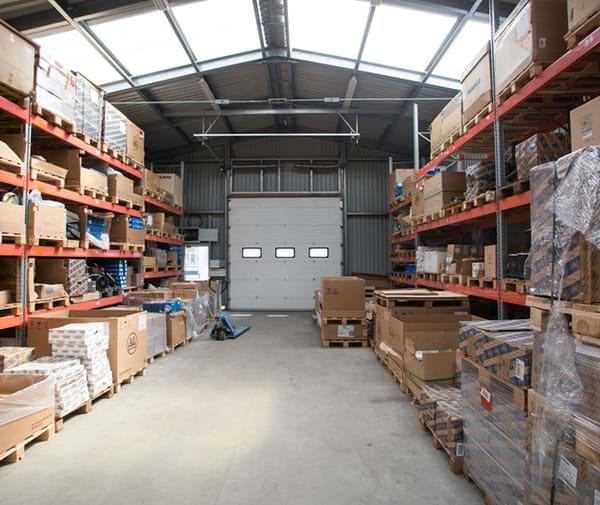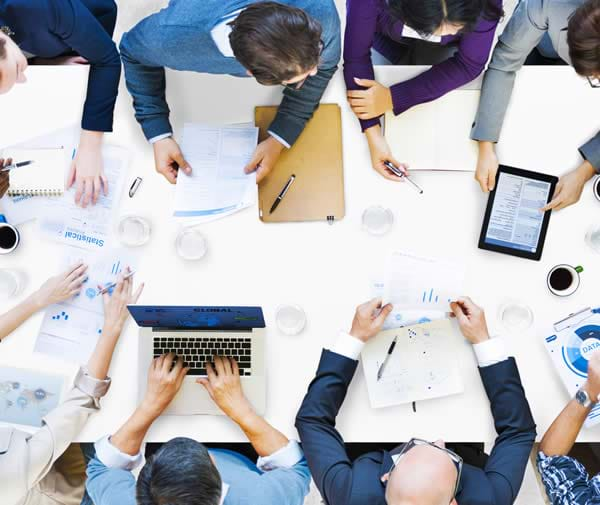 Insurance for
Wholesaling
Impartial Guidance
We take the hassle out of finding the right insurance for your wholesaling business. Our team can combine various products under a single policy and ultimately, provide you with the best premium from multiple insurers. As an independent insurance broker, our advice is impartial with your best interests in mind.
Types of Policy Cover
Simplify your cover under a single robust solution:
Buildings, contents & stock
Public & employers
Products liability
Business interruption
Distribution services
Legal expenses
Why B&M Insurance?
Excellent service over 30 years
Compare leading UK insurers
Trusted by over 3,000 customers
Tailored quotes to your

specific

needs
Comprehensive levels of cover
Professional team

based

in Manchester
What Is Wholesalers Insurance?
Business owners that run a wholesaling company require a comprehensive insurance policy that contains multiple elements to support their livelihood. There is an array of challenges that can lead to accidents on a daily basis, including (but not limited to): employees transporting goods around your warehouse, suppliers visiting your premises and customers using your products. Unfortunately, accidents do happen in any business and are often financially crippling so it is vital to have adequate cover in place, just in case.
We can get to know how your business operates and create a tailored package around what you need. The policies we provide are backed by leading UK insurers and are hand-picked by our team, providing complete peace of mind for everyone associated with your business.
"I have been dealing with Bricks & Motor for over a decade now, and always found them to provide a good, fast, friendly service"
Core Wholesalers Insurance Cover
Buildings, Contents & Stock
Key fundamentals of your policy will protect the key aspects of your business. This includes the structural integrity of your building, the contents within your premises and the large quantity of stock you may have on site. Without deep pockets to recover from a fire, flood or extreme weather event, could your business survive such a disaster? If not, it's worthwhile insuring your property and products at the correct amounts to avoid being under insured. With adequate protection in place, you will avoid financial losses to repair your building and replace damaged contents or stock with minimal disruption.
Public & Employers Liability
The probability of a client or member of the public suffering an injury whilst visiting your premises is quite high. They could fall over objects left in a walkway or be hit by falling items that are stacked on shelves. An accident could result in a claim being made against your business for damages but if you have public liability cover, it can defend against such incidents. Similarly, your employees could be injured whilst moving objects around your warehouse resulting in a personal injury claim. As a legal requirement if you employ people, your insurance policy will need to include employers liability cover of £10 million which can cover any legal costs from these claims.
Products Liability Insurance
Supplying your clients with your products is an integral part of the supply chain that you fulfill. However adept your manufacturer is, items can develop defects and become faulty. Products liability cover shields your business against legal fees if, for example, someone suffers an injury or becomes ill following the use of a product you supplied. You may expect the manufacturer to be liable for these costs but claims can be directed towards your business so we would advise not to take any chances.
"5 star rating says it all - I have been dealing with Kevan and his team for more than 15 years for both business and personal insurance."
Business Interruption
In the worst case scenario after a catastrophic event, you may be forced to close your doors temporarily without being able to supply your products to your customers. This could lead to an unprecedented amount of lost income, even if it only halts proceedings for a day. Thankfully, business interruption cover can help if you suffer from a fire, flood, extreme weather event or severe criminal damage. Any loss of income during the period of downtime will be reinstated, taking the stress away from future unforeseen events that may lead to financial crisis.
Distribution Services
It's likely that you distribute your goods between different locations and own your own fleet of vehicles. If so, we can add goods in transit cover to your policy to protect your stock whilst it's on the move. We can also add additional insurance for your drivers, vans and trucks to safe guard them against breakdowns, motor accidents or criminal activity. You can rest assured that our policies are flexible, reliable and completely tailored to your unique requirements.
"Brilliant service received by the team, from start to finish. Everything was explained to us thoroughly to make sure the policy was exactly what we needed, the price was extremely competitive and nothing was too much trouble for the extremely knowledgeable staff. We couldn't be more pleased! Thank you. "
Obtain Comprehensive Cover
We can support your wholesaling business with a complete insurance policy which eliminates the risks for an affordable price. Our clients in Greater Manchester have benefited from our expertise for 30 years because we understand what matters to them. Our in-house team of brokers are not only professional but are always willing to help with any questions they are approached with. Simply get in touch with us for a quotation which includes the level of service you deserve.
Business

Insurance Experts

91% Renewal Retention
We strive to build a strong relationship with our clients. Ensuring quick and informed responses - with no delays.

Invaluable Experience
Our team of 8 has over 138 years combined insurance expertise and are duly qualified to help you.

3,150 Live Policies
We insure firms with just one person right up to companies with 738 staff, 205 vehicles and a turnover of £120,000,000.

Tailored Package
Comprehensive insurance products tailored just for the needs of your business requirements.

Local Protection
As a local broker we can look after your business on a more personal basis. Pop in to see us or we can arrange to visit you.

Trusted UK Insurers
We present the most suitable policy based on the quality of cover after comparing up to 30 UK insurers.