Tradesman Insurance
If you're in a trade then it's important to have good quality, reliable insurance cover for you and your customer's peace of mind. That way, if something does go wrong then both of you know that you're covered.
We have been protecting tradesman for almost 30 years including builders, decorators, plumbers, electricians, cleaners and repairers. Our friendly team have loads of experience finding the right cover at the best possible price – just ask our thousands of happy clients.
So whether it's public liability only cover or you also want to add employers liability and even tools / business equipment cover, simply call one of our team or pop in to see us in person.
Get your free quote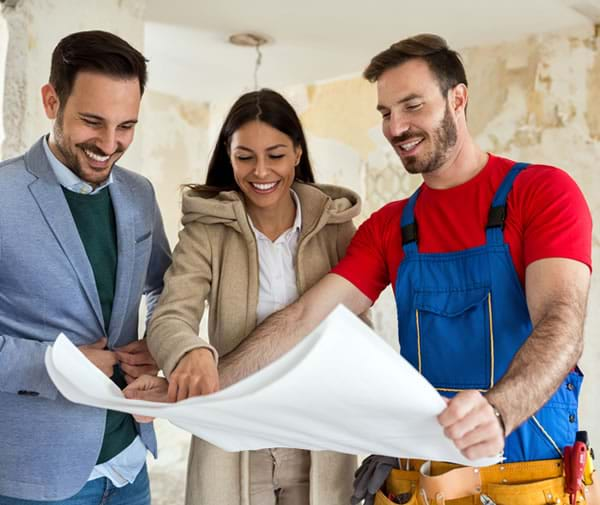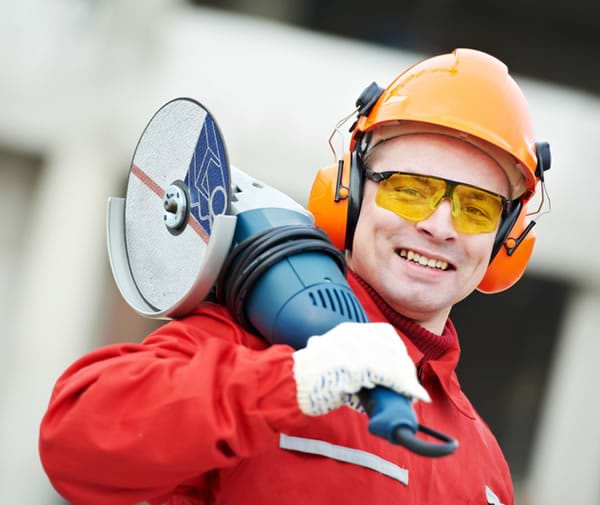 Complete
Trademans

Insurance
Compare tradesman insurance
We have access to the UK's leading insurers which means we will help find you the best policy at the best possible price. We specialise in all types of trades, for example roofers, scaffolders, joiners, carpenters, bricklayers, electricians, gas engineers, handymen, window cleaners and so on. Our friendly team will help you find the cover you and your business needs.
Types of cover
Our tradesman's insurance policies will protect your business with adequate cover for:
Public & employers liability
Tools / business equipment
Personal accident
Commercial vehicles
Why B&M Insurance?
Excellent service over 30 years
Compare leading UK insurers
Trusted by over 3,000 customers
Tailored quotes to your

specific

needs
Comprehensive levels of cover
Professional team

based

in Manchester
Comprehensive Insurance for Tradesman
Our tailored policies provide complete protection against third party liability claims from members of the public or employees after negligence. We can also include cover to protect your vehicles, tools and equipment used to perform your job in the event of theft, damage or loss. Additional cover for personal accident insurance can be built into your policy in case you aren't able to work and risk losing critical income.
Public Liability Insurance
We can cover of up to £5 million for public liability insurance to shield your business. If an accident causes personal injury to a member of the public or damage to their property while you are working, this product will cover any legal fees or damages claimed against your business. For example, a ladder could fall onto your client's television causing damage or a member of the public could trip over tools left on the pavement causing injury. A serious accident could result in a substantial lawsuit being made which is why it's important to have the correct level of public liability cover in place.
Employers Liability Insurance
It is a legal requirement to have suitable employers liability cover if you employ staff including volunteers or apprentices. Due to the nature of running a business who employs tradesman, it can be common for your employees to suffer injury when lifting heavy objects, working at heights, using dangerous tools or handling specialist machinery. If an accident does happen and your business is held accountable, you want to be backed with a solid insurance policy to avoid financial strain. We can provide cover of up to £10 million for employers liability insurance in case the unthinkable happens.
Tools & Equipment Insurance
Without the correct tools to perform your job, it can cost your business with a lack of efficiency, reliability and productivity. We understand how important your equipment is to your trade which is why we cover them properly. In case of theft, loss or damage, we strive to help you quickly with your claim to minimise any disruption to your workflow. Can your business afford to replace expensive tools at the drop of a hat? If not and a fire or criminal activity occurs, you could be left severely out of pocket.
Commercial Vehicle Insurance
Do you use a car, van or HGV in order to fulfill your service? If so, you may want to cover any business equipment, personnel and own goods that you transport under your tradesman package. Your policy can be flexible and encapsulate: multiple vehicles, breakdown cover, hire, legal expenses, personal accidents, driving abroad and courier insurance (if required). The commercial vehicle insurance quotes that we can provide are cost effective and have modest excesses.
Insurance for All Tradesman
Regardless of the trade you specialise in, whether you are a self-employed tradesman or own a large commercial operation, we can help provide independent advice to help with your insurance solution to reliably protect your business.
Builders
Roofers
Electricians
Mechanics
Plumbers
Cleaners
Painters
Decorators
Heating Engineers
Pest Control
Civil Engineers
Appliance Repairers
CCTV Installers
Carpenters
Fitters
Gardeners
Plasterers
Joiners
We get to know our clients and what is important to their business along with the unique risks they face. We specialise in tailoring policies to match the requirements of local businesses across Greater Manchester. Get in touch with our team who are here to help if you have any questions regarding tradesman insurance.
Business

Insurance Experts

91% Renewal Retention
We strive to build a strong relationship with our clients. Ensuring quick and informed responses - with no delays.

Invaluable Experience
Our team of 8 has over 138 years combined insurance expertise and are duly qualified to help you.

3,150 Live Policies
We insure firms with just one person right up to companies with 738 staff, 205 vehicles and a turnover of £120,000,000.

Tailored Package
Comprehensive insurance products tailored just for the needs of your business requirements.

Local Protection
As a local broker we can look after your business on a more personal basis. Pop in to see us or we can arrange to visit you.

Trusted UK Insurers
We present the most suitable policy based on the quality of cover after comparing up to 30 UK insurers.