Coronavirus Update
Business Continuity Plan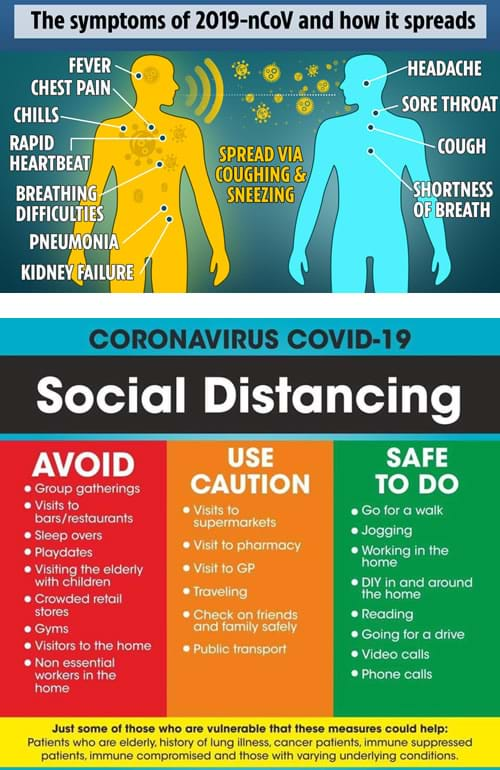 We wanted to reassure you that in respect of the spread of COVID-19 outbreak we are confident that we will be able to continue to provide a good service. In line with FCA requirements, we have a thoroughly thought out Business Continuity Plan which will help us to continue to offer you good service whilst also being mindful of the health and welfare of both our clients and staff.
Our members of staff have the ability to work from home if required and can remotely access our systems within a secure IT environment. We are also able to redirect work phone lines to employee homes and/or their mobile phones.
The health and well-being of both our staff and our clients is important to us. We are therefore closely monitoring and implementing official guidelines from the Government and health organisations in respect of COVID-19.
Any members of staff feeling flu-like symptoms are asked not to come to work and that they should remain at home and health permitting, continue to work from home.
Hand sanitisers and tissues are widely available throughout our office and we have reinforced our existing clear desk policies to facilitate additional cleaning.
We have asked staff to reduce business and personal travel to a minimum. We recognise that many clients will also want to minimise their travel and face-to-face contact during this period. Therefore we can facilitate meetings by telephone and Facetime or Skype which, in the current circumstances, we believe are the most appropriate options. Of course you can also email us at any time and we will respond quickly.
The coronavirus outbreak is clearly a constantly evolving situation in terms of infection rates and whilst we cannot predict when the outbreak will have peaked and start to subside, we want to reassure you that we are taking sensible precautions to minimise its impact on our clients, staff and operations while ensuring it is business as usual.
Small Business Resources
UK Government Support
We would recommend reading the UK Government's dedicated page outlining the measures being put in place to support your business. This includes detailed information on any financial schemes being put in place and advice to help ease the current financial strain on your business.
Facebook Resilience Toolkit
Facebook have released a business resource section containing a comprehensive business resilience toolkit and best practises to undergo that may help you at this time. This contains information on how to: identify the risks you face, establish your vital resources (people, equipment & suppliers) and form an essential plan that will help you continue to operate following a disaster. It also contains a self-assessment review to measure the levels of potential impact a catastrophe could have and actions to take to minimise the loss.