Pet Insurance
Insure your furry family members and save thousands in the event of serious injury or critical illness to your animal. Your pets, such as dogs and cats, can be protected under a single policy to cover the cost of life changing operations and treatments.
We know that your pets like to exercise and play, which is why it's important to have cover in place in case an accident happens. Illnesses also seem to spring out of nowhere, resulting in emergency veterinary care and unexpected medical bills.
Let us help you safeguard their future with a tailored Pet Insurance policy.
Get your free quote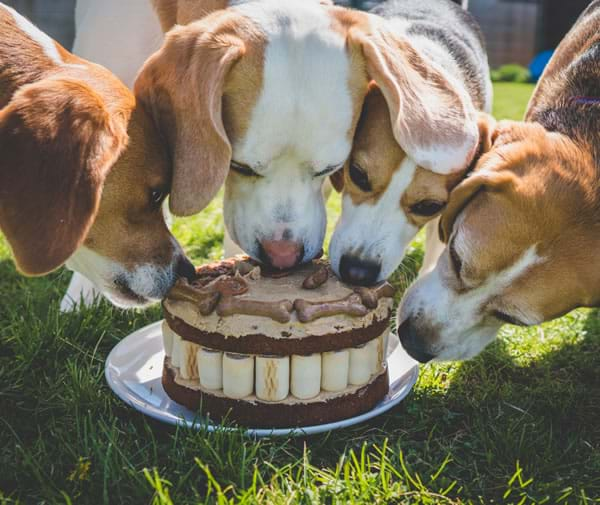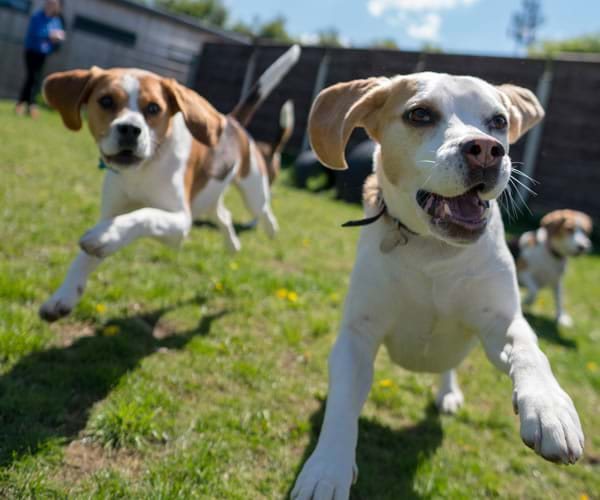 Low Cost Premiums
We are able to provide competitive premiums for both Dog Insurance and Cat Insurance but may also be able to quote for additional household pets that you have. If you own multiple dogs or cats, simply let us know and we can provide a combined solution to insure their future wellbeing.
Tailored Requirements
Insurers tend to set a limit per claim so it's important to assess the risks to fully cover any costs for future surgery, medication and aftercare. Our policies needn't be expensive, we have various levels of protection to suit all requirements (including specific budgets and pre-existing medical conditions).
Why B&M Insurance?
Excellent service over 30 years
Compare leading UK insurers
Trusted by over 3,000 customers
Tailored quotes to your

specific

needs
Comprehensive levels of cover
Professional team

based

in Manchester
Types of Pet Insurance
Dog Insurance
If you have had to make the trip to a veterinary practice recently, you will have noticed that the waiting rooms are full of owners accompanied by their beloved pet dog. Now more than ever, when a dog becomes ill or hurts themselves, they are rushed in to see a vet for assistance. Depending on the practice, the average cost for a consultation can be £35 and will quickly exceed £100 for additional blood tests or scans. Then, if further attention is required in the form of surgery, the cost can sky rocket into the thousands and further charges may be incurred for regular medication or aftercare.
In the event of an emergency during the night or at the weekend, a practice may charge a fee of £150 to help your pet quickly. Also, lifelong treatment for dogs who suffer from chronic conditions such as diabetes and arthritis at a young age can become an expensive weekly outgoing for their owners. This is why it's vital to insure your dog for pre-existing and unforeseen health conditions.
Levels of Cover
We are able to provide comprehensive yearly lifetime dog insurance cover for your pet with substantial protection as standard. This cover needn't be expensive and includes protection for vet treatment, public liability, personal accident, holiday cancellation, transportation and boarding kennels.
Bronze Lifetime Cover

£2,000 Vet Fees

---

£1m Public Liability

---

£750 Death of Pet

---

£500 Boarding Kennels

---

£1,000 Holiday Cancellation

---

£500 Accidental Damage
Silver Lifetime Cover

£4,500 Vet Fees

---

£1m Public Liability

---

£1,000 Death of Pet

---

£750 Boarding Kennels

---

£1,250 Holiday Cancellation

---

£600 Accidental Damage
Gold Lifetime Cover

£6,500 Vet Fees

---

£1m Public Liability

---

£1,250 Death of Pet

---

£1,000 Boarding Kennels

---

£1,500 Holiday Cancellation

---

£650 Accidental Damage
Cat Insurance
Independent animals that enjoy their freedom outside of your home, cats hunt for food and seek companions in and around our cities. This creates risks to their safety with likely altercations with other animals and their close proximity to dangerous vehicles. An injury to your cat can often be serious after a collision or fall from a substantial height, resulting in excessive veterinary fees to get them back to top form.
Like dogs, your cat may suddenly suffer from an illness or form a medical condition which could put you at financial risk. Instead of waiting for this to happen, we can give you the peace of mind you need with a policy for Cat Insurance to cover yourself for any future claims that you may need to make. Spread the cost of the cover instead of worrying about paying a huge lump sum all at once which the majority of people simply cannot afford.
Do you need Pet Insurance?
It is not compulsory by law for owners to need to have insurance for their pets in order to own them but it could protect them against huge medical costs (ranging from hundreds to thousands of pounds). Unfortunately in reality, if a pet suffers a very serious injury or is diagnosed with a demanding illness and the owner cannot afford to pay for the treatment, the owner could be forced into making a life threatening decision without an alternative solution. With this reason alone, we believe that it's worth investing into a Pet Insurance policy to try to guard the lives of your pets.
What does Pet Insurance cover?
Pet Insurance can cover the financial costs relating to the treatment and care required when your pet becomes ill or suffers an injury. The average vet bill can be hundreds of pounds and can grow into the thousands if an operation is deemed necessary. A complete policy usually covers:
Veterinary consultants and appointments.
Diagnostic tests and scans such as MRI.
Operations and life saving surgery.
Drugs and medication to help them recover.
Aftercare treatment such as hydrotherapy, physiotherapy or chemotherapy.
If your pet has pre-existing conditions which are not disclosed at the time of taking out the policy, it's likely that the insurance company will not pay out for any claims brought forward.
How do I get a quote?
Simply contact us via telephone on 0161 763 8222 or by completing the online form and we will provide you with a no obligation quotation for your pet insurance cover.
Hassle Free

& Tailored To You
Identify Needs

Our team will discuss your requirements.

Compare Price

We will provide competitive quotes tailored to you.

Optional Extras

Choose from a wide range of options for other risks.